Bathroom modules adaptable to changing demands
Modern production technologiess, strict quality control and the use of high-quality materials lead to complete solutions which meet the highest standards. Adjusting to the demands of social, architectural and economical changes, we produce technically and aesthetically perfected bathroom modules which are convincing in their timelessness, functionality and attractive design. They are tailored for spatial conditions and for the changing requirements of our customers. We clearly and consequentially opt for the use of high-quality materials such as HPL (High Pressure Laminate) to produce high-quality bathroom modules. With our GHK DOMO bathroom modules we orientate ourselves to the requirement of the economic market and the increasing demands of our customers: the share of the population over 60 years of age is growing steadily and so is the demand for age-appropriate, flexible and fully accessible bathrooms. The German government has recognized these requirements and does not only support the redevelopment of age-appropriate flats, but also the building of so-called vario-flats – flexible and fully accessible flats serving the younger generation's wish for luxury and flexibility and and being appropriate for the older generation later on.
Our company's philosophy? GHK DOMO stands for highest quality in materials and workmanship as well as for practically oriented and professional assembly on site. Our clear commitment to the highest quality of consultation, production and service has led to a continuous growth of the company. We combine high customer and service orientation with a long-term functional reliability of our products, reliable delivery availability and solutions in line with demand.
strip-line LED lighting for especially good illumination of the person sitting or standing in front of the mirror

soap dispenser, easy to fill, doesn't drip

wall fitting, easy to clean

level washstand, easy to clean

integrated bath handles, can also be used as towel rack

undercounter washbasin, no dirt edges, optimal to clean

reversible opening for technics and wall-integrated siphon

signal effect of LED lighting and optimal illumination of step

maintenance-free connection between shower-stall and wall (no silicon needed)

level shower area, suitable for use of nursing aids

height-adjustable toilet unit

toilet with washletfunction

support handles (can be retrofitted)

folding seat (can be retrofitted to the wall system)

wall system bearing shower panel fastenings

folding door shower panels for wide access, favourable for nursing and spatial effect

wall system also bears overhead showers

shower rod with integrated holding function suitable for one-hand operation of shower

mirrored cabinet integrated into wall, extra height, so that persons sitting or standing in front of it can see themselves properly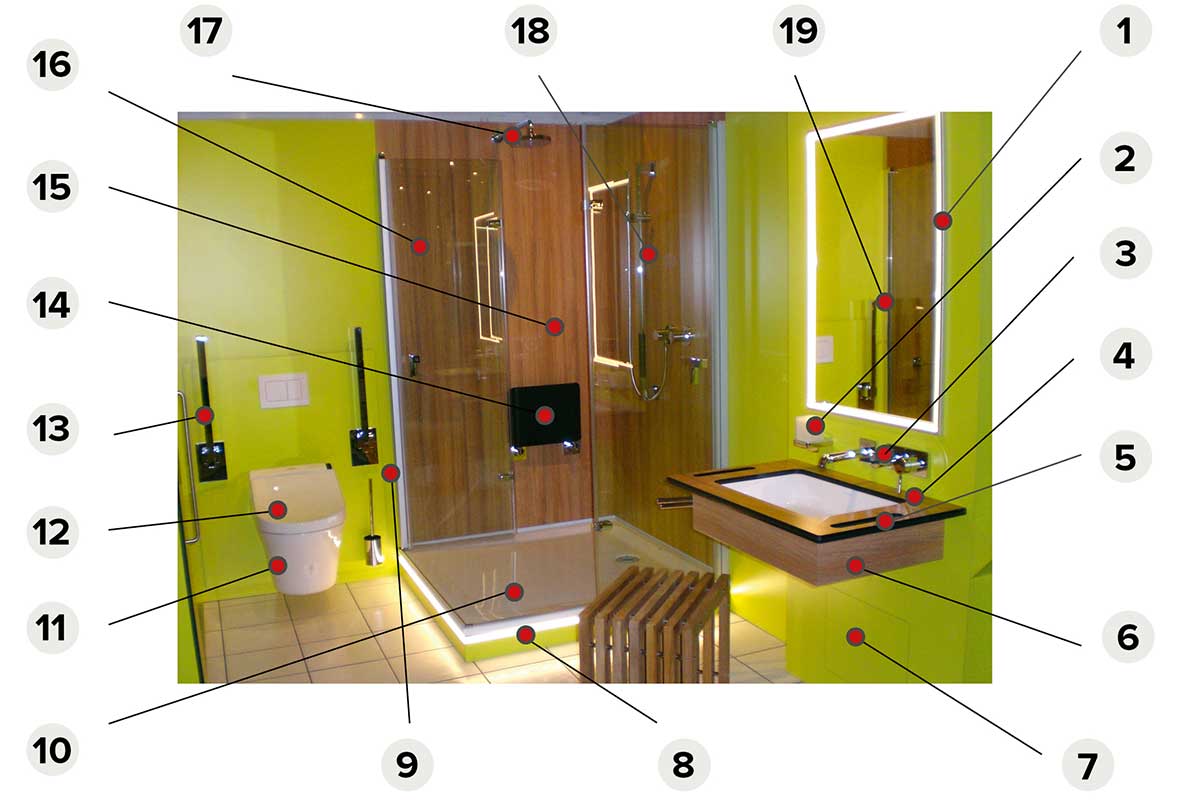 loadable surfaces also for retrofitting additional handles, shelves, storage compartments and hooks
Wardrobe and shower panel in one

cupboard with pull-out function for comfortable access while sitting

hygienic wash-basin full cover, also suitable for hospitals, level and over wheel-chair height in accordance with DIN 18040

optionally rounded edges by postforming element

Functional hand shower for washing your hair at the wash-basin with system to roll up the shower hose and for one-hand operation, water flow control included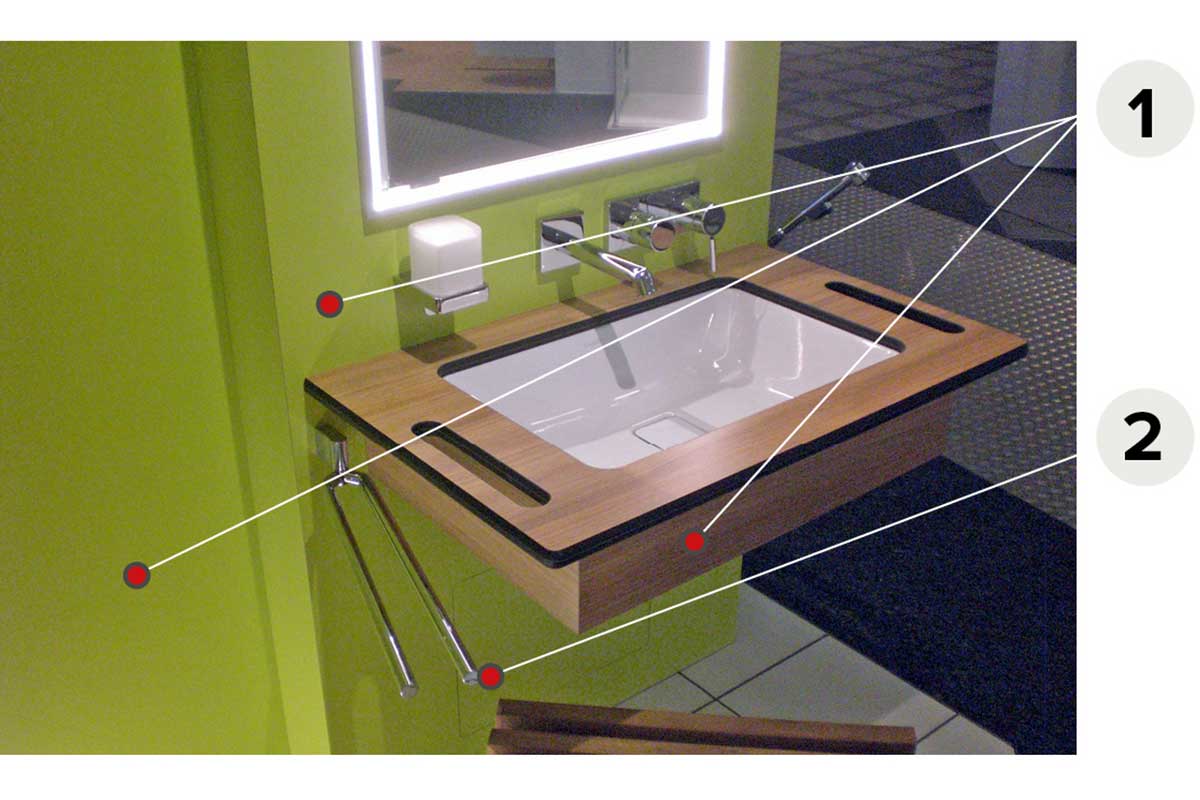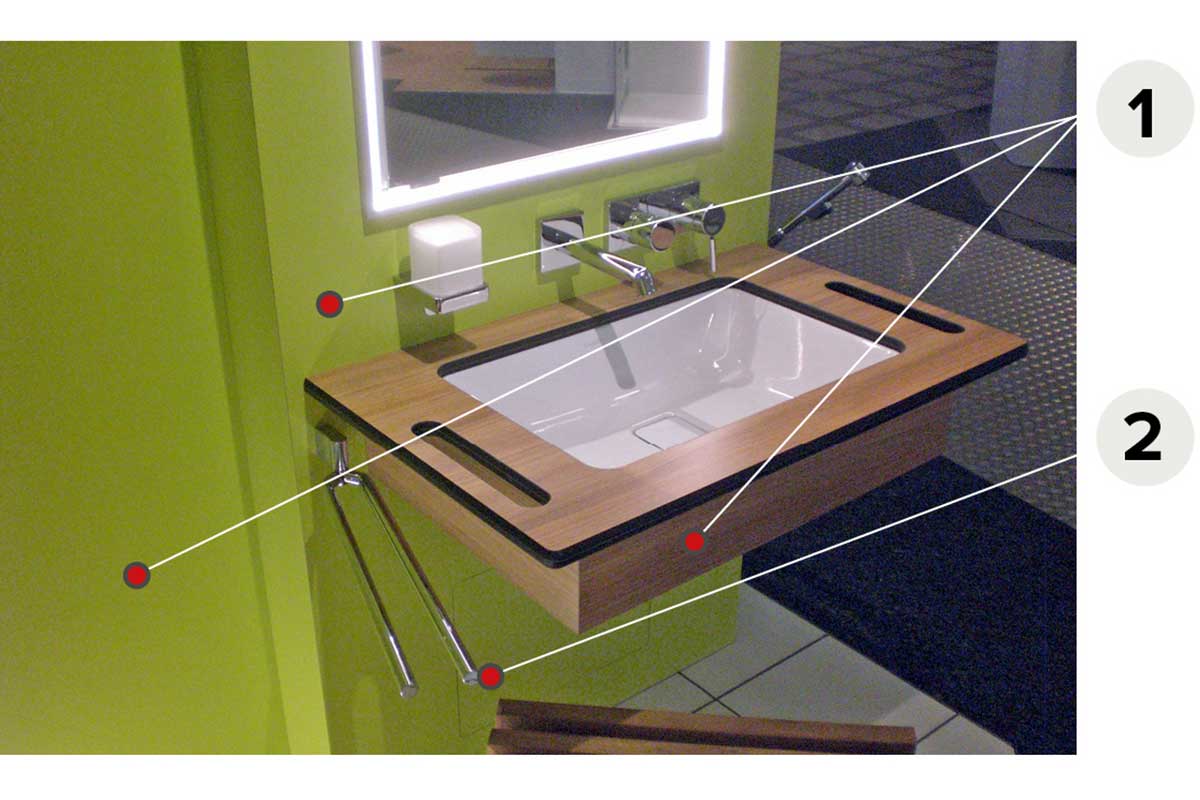 Hanging whatnot with height-adjustable storage boxes

Large-format rain shower, arm mounted at wall system

Shower and rod system with fastening system and one-hand operation

Thermostat control with scalding protection and switch

Transportable shower folding seat, easy to dismantle at any time, to position freely at the railing system and to retrofit

Sliding doors with integrated stop for walk-in or sealing

Floor level shower area, completely navigable with shower chair

Wall drain with big access for cleaning

Integrated visibility windows, especially for tube-shaped bathrooms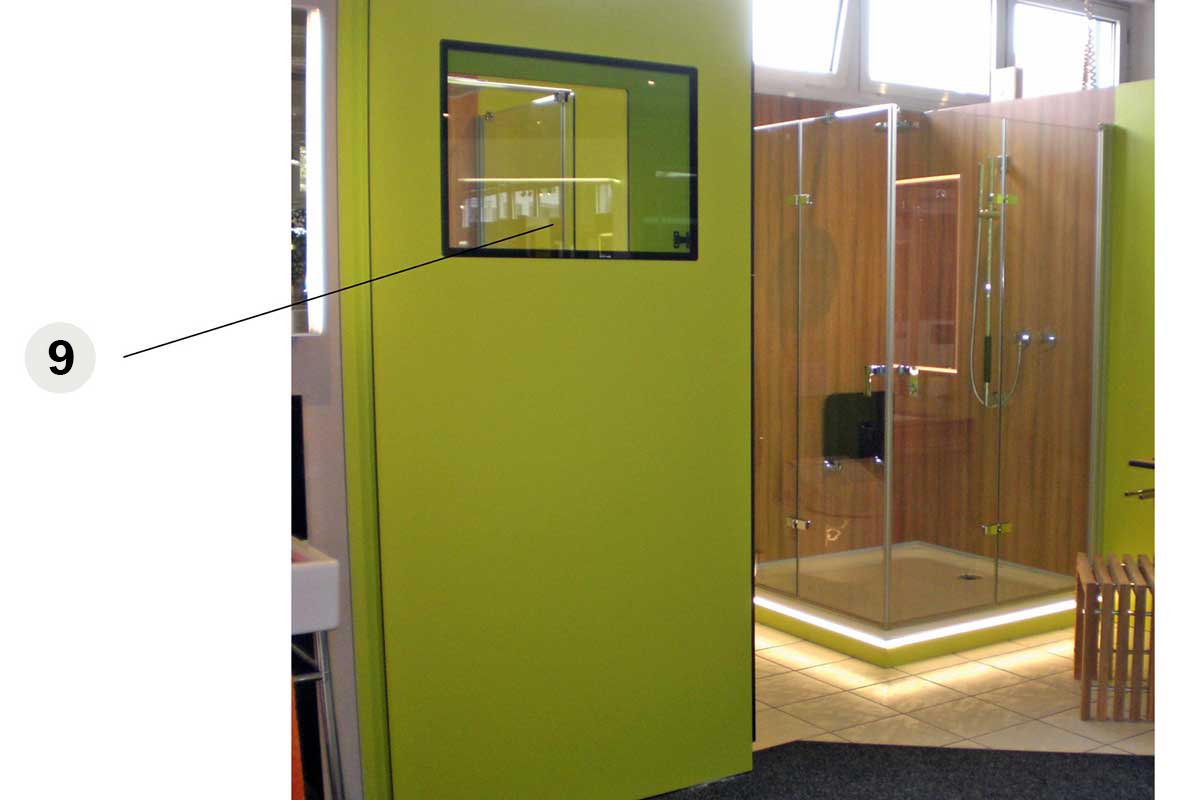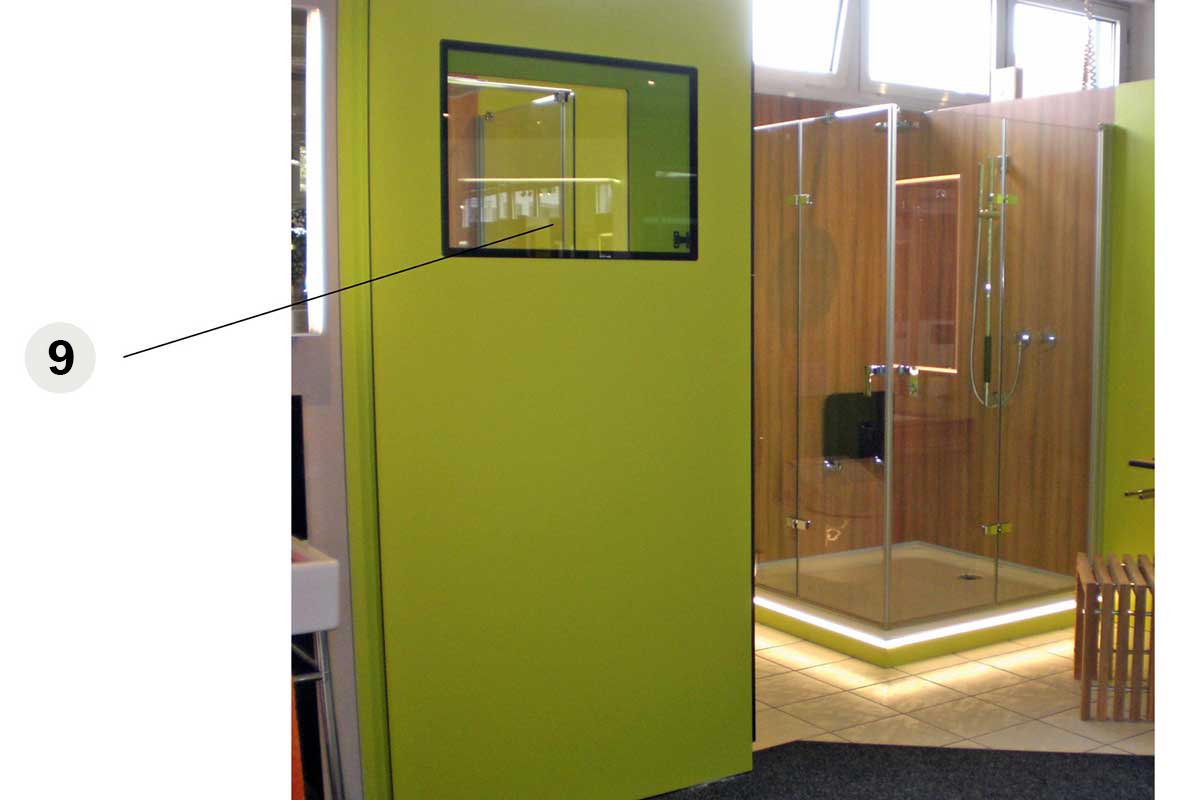 Individual advice desired?
Simply arrange a consultation appointment with our sales experts or call us during business hours at +49 5382 95 50 0. We look forward to hearing from you!
Individual advice desired?
Simply arrange a consultation appointment with our sales experts or call us during business hours at +49 5382 95 50 0. We look forward to hearing from you!